FNN's one-hour news and public affairs program providing affiliate stations with in-depth discussions of state, national, and international events affecting the state of Florida.
Past guests include former Governor Charlie Crist, Congressman Alan Grayson, Vice President Dick Cheney, Senator Mel Martinez, Congressman Allen Boyd, ICUF President Dr. Ed Moore, former DEP Secretary Michael Sole, political analyst Rhodes Cook, and Fox News Analyst Ed Puzzuoli. Affiliate stations will be provided with quarterly issue report for use in their Public Files.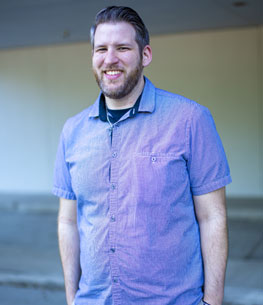 Michael Yaffee
Michael Yaffee got his start by graduating from the University of Central Florida with a degree in Radio-TV. In 2010 he became an intern for Good Morning Orlando on FNN flagship station WFLA, Orlando and was hired by the station later that year. Soon after that Michael worked his way up and became executive producer of the show which is the position he still holds today. He also hosts WFLA's afternoon drive news program PM Orlando Monday through Friday and serves as fill-in host of Good Morning Orlando when Bud is unavailable. He is a young Christian Conservative political commentator echoing many views of the millennial generation.
Technical and clock info:
Length: One Hour
Fed Fridays at 10:06AM ET, Saturdays 5:06AM ET
XDS Program: "Florida Roundtable (L or R)"
Also available for download from FNN OnDemand
6 minutes of avails for local sale
Download the broadcast clock


Podcast Page

For more information please contact: Affiliate Relations Director Jeff Worthington - (866)-304-6397 – JeffWorthington@fnnonline.net